Day 1 :
Keynote Forum
Washington State University, USA
Time : 09:35-10:05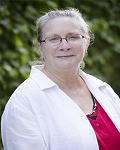 Biography:
Denise Smart has her expertise in military population health and occupational health. Her focus is on workplace safety during training and real-world military disaster responses for National Guard medical personnel. She has over 22 years as a Navy nurse and Public Health officer for the Air National Guard before retiring in 2012. She has been working closely with Dr. Lois James (Co-Investigator) on this two-year research project.
Abstract:
Statement of the Problem: While much is known about the science of sleep, little is known about National Guard medical personnel and their sleep habits. This study explores sleep during the transition from civilian to military duty, and during a training exercise that simulated real-world responses. We examined sleep deprivation in National Guard medical personnel who train and deploy to man-made and natural disasters. The population in this study had dual roles in that they live and work in civilian communities and train and serve for specific military missions when called to respond to disasters that exceed local resources. Our secondary aim was to describe the unique aspects of conducting research in military field settings.
Methodology: A multi-site, longitudinal study using generalized linear mixed models was used to explore the relationship between sleep hygiene, self-reported sleepiness, and any changes in cognitive effectiveness and critical skills performance over the course of the training exercise periods.
Findings: During the transition and disaster exercise period, participants' sleep quantity dropped significantly from 7.2 hours at baseline to 5.9 hours and cognitive effectiveness dropped from 91% at baseline to 87%. Approximately 1/3 of the sample reported being very sleepy at the beginning of each training day, with 2/3 of the sample experiencing sleepiness by the end of each training day. Sleepiness was associated with decreased performance on critical skills performance over the course of the training exercise periods.
Conclusion & Significance: Conducting research with military medical personnel requires planning, and logistical coordination with contingencies and flexibility of research team. By measuring participant sleep using actigraphy data, sleep diaries, and sleepiness measures we were able to assess the impact of sleep deprivation on participant critical skills performance during the training exercise. Recommendations are made for sleep hygiene and strategies for improving sleep in austere environments.
Keynote Forum
Sophiahemmet University College, Sweden
Time : 10:05-10:35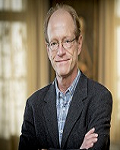 Biography:
Bjöörn Fossum is a paediatric nurse and holds a PhD from Karolinska Institutet, Stockholm, Sweden. Since 2013 he is professor in nursing sciences at Sophiahemmet university, and senior researcher at Karolinska Institutet, Department for clinical science and education Södersjukhuset.
Abstract:
Background: The number of reported complaints about health care has increased during the last decades. This presentation will address possible explanations and places the concept "complaint" in a wider context.
Questions of interest:
How come that complaints rise when we have improved education and training in communication over several years?
Is there a negative connection with better education in communication between provider and patients, and complaints on the other hand?
How can we understand, from the patients´ perspective that the more rights, information, and easy to search and find knowledge, the more dissatisfaction we find?
Are there other factors that could affect the tendency to complain, during the last 40 years, that we are not aware of?
This paper will add some clues, but maybe new questions will be asked, at the best these could reduce complaints.
We know that satisfaction and compliance or adherence are related; the more satisfied a patient is, the more will the patient follow counseling, advices and treatments. One could say for every unsatisfied patient the health care has failed. Dissatisfaction could create unnecessary suffering for patient and extra costs for the health care regarding that the patient does not follow our recommendation and even seeks new (unnecessary) medical contacts. This we know from a great number of scientific studies; what we have little knowledge about is the "anatomy of complaints"; both how it occurs and how to understand it, and in the longer perspective how to avoid and prevent it.
Break:
Networking & Refreshments 10:35-10:55 @ Foyer
Nursing Research | Nursing Types | Scope of Nursing Research | Purposes of Nursing Research | Nursing Research –Challenges and Opportunities | Current Trend in Nursing Research | Nursing Process | Advanced Practice Nurse | Paediatric Nursing | Role of Advanced Practice Nurse | Nursing Theory | Midwifery | Qualitative Nursing Research