Day 2 :
Keynote Forum
The Ohio State University, USA
Time : 09:05-09:35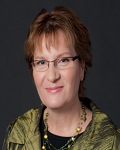 Biography:
Dianne Morrison Beedy joined The Ohio State University in 2018 as Chief Talent and Global Strategy Officer and Centennial Professor of Nursing. She was a Fulbright Scholar (Scotland), recently listed on Fulbright Specialist roster, and had a Senior Administrator Fulbright Award (France). She served as College of Nursing Dean and Senior Associate Vice President of University of South Florida Health. Her awards include the International Nursing Research Hall of Fame, and Florida and New York State Distinguished Researcher, sexual risk reduction intervention for adolescent girls, HIP Teens, recognized by the CDC and US Department of Health and Human Services. She has over 250 publications and over $12 million in research funding and is a Fellow in the American Academy of Nursing, the National Academies of Practice, and the American Academy of Nurse Practitioners. She serves on several boards and chosen by the International Council of Nurses as a Global Nursing Leadership Institute Fellow.
Abstract:
Despite the call globally for a dramatic increase in board memberships for women and diverse candidates, and the focus on improving the health of nations and communities through the service of nurses on boards, few nurses are aware of the benefits of board membership or the steps to make such roles a reality. In November, 2014, twenty one US organizations came together to announce a new, nationwide effort to get 10,000 nurses onto boards of directors by 2020. Similarly, in collaboration with the International Council of Nurses, the 3-year Nursing Now Campaign seeks to empower nurses to take their place at the heart of tackling 21st century health challenges. Taking a place at the table through board service can move nurses to advanced leadership and C-suite positions. Understanding approaches to identifying and successfully achieving board membership and skills for effective board service will be presented. A work plan for developing a blueprint for first-time entry into board service or for progressing up to more complex, prestigious boards will be discussed. Board membership can be a career catalyst for nurses while providing much-needed diversity and unique skill sets to boards ultimately improving organizational outcomes.
Keynote Forum
Tallinn Health Care College, Estonia
Time : 09:35-10:05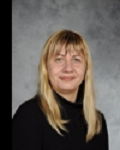 Biography:
Irma Nool is affiliated to Tallinn Health Care, Estonia. Irma Nool has her expertise in critical thinking in nursing practice, enhancing the quality of nursing care. She has completed her Master of Public Health at University of Tartu from 2003-2006, Bachelor of Nursing at University of Tartu from 2003-2006 and Nurse Tallinn Medical School from 1992-1993
Abstract:
Statement of the Problem: Growing interest in using NANDA-I nursing diagnoses has been observed in health care facilities due to the fact that it ensures using common terminology for patient's health assessment and in planning nursing care. Nursing documentation is uneven in quality in Estonia which hinders the availability and continuity of nursing care. Quality standards and indicators are not used for consistent assessment. Nurses are filling nursing records and do not consider them to be part of the entire nursing process. It leads to poor-quality nursing documentation, which prevents communication between simple, structured and focused professionals, which in turn affects the quality of patient care. The aim of the study is to describe the quality of nursing documentation in Tallinn Children Hospital. The research is quantitative, descriptive study.

Methodology & Theoretical Orientation: Sample was taken from nursing records before and after NANDA-I nursing diagnoses training for nurses. The selection criteria's were: patient had to be in hospital for at least three days and there was individual nursing care plan for the patient. Data collection was done during September 2016 - March 2017. D-Catch instrument, the 4-score Likert scale were used. Data analysis: SPSS 19.0, descriptive statistics, means and t-test were used.

Results: 87 nursing record from 8 departments were evaluated (42 before and 45 after training). The results showed statistically reliable differences in the improvement of the quantity of the structure of nursing record (t(85)=-3.004, p=0.004), quality of nursing anamnesis (t(85)=-2.915, p=0.005), quantity of nursing diagnoses (t(85)=-4.387, p<0.0001), quality of nursing diagnoses (t(85)=-5.768, p<0.0001), quantity of nursing interventions (t(85)=-2.982, p=0.004), quality of nursing interventions (t(85=-4.343, p<0.0001), quantity of assessment (t(85)=-2.439, p=0.017) and quality of assessment (t(85)=-3.209, p=0.002). No statistically reliable differences were found for the quantity of nursing anamnesis and the legibility of documentation.

Conclusion & Significance: The study showed the importance of NANDA training in application of new documentation requirements in nursing practice.
Break:
Networking & Refreshments 10:05-10:25 @ Foyer
Cardiovascular Nursing | Nurse Practitioners | Certified Nurse-Midwives | Gynecology | Clinical Nurse Specialist | Critical care and Emergency Nursing | Nursing Leadership and management | Telemedicine and e-health | Disaster Nursing | Public Health and Nursing | Universal health care
Sessions:
Young Researchers Forum
Sessions:
Poster Presentations 13:35-14:05 @ Foyer