Day 1 :
Nursing Research | Nursing Education | Family Nursing | Clinical Nursing | Scope of Nursing Research | Current Trend in Nursing Research | Advanced Practice Nurse | Nursing Theory | Nursing Models | Qualitative Nursing Research | Mixed Method Nursing Research | Nurse Practitioners | Certified Nurse-Midwives | Clinical Nurse Specialist | Critical care and Emergency Nursing | Telemedicine and e-health | Nursing Leadership and management | Cardiovascular Nursing | Public Health and Nursing | Midwifery
Session Introduction
Johns Hopkins University School of Nursing, USA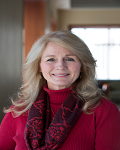 Biography:
Dr. Vickie Hughes has serviced in various clinical, educational, and leadership positions over the past 30 years. Dr. Hughes spent 27 years as an Air Force Nurse Corps Officer. She obtained the Adult Psychiatric/Mental Health Clinical Nurse Specialist certification in 1996, license as a Psychiatric Advanced Nurse Practitioner in 1998, and was recognized as an Internationally Certified Alcohol and Drug Abuse Counselor in 1998. Dr. Hughes has served in clinical leadership positions as a Psychiatric Consult-Liaison Nurse, Psychiatric CNS, Substance Abuse Program Nurse Manager, and outpatient child/adolescent and family therapist. She has served in administrative leadership positions as a site director for a health promotions program, a director of nursing for 3 facilities, a chief of nursing research at a medical center, and a clinic CEO. She has 12 years of teaching and course development experience to include serving as a Dean for a Health Science School. Dr. Hughes has published 28 papers in credible journals and currently serves as an Assistant Professor in the School of Nursing at Johns Hopkins University.
Abstract:
As the demographics in the United States continue to change, nurses must deliver care to patients from diverse cultural backgrounds. Cultural humility is a lifelong process of self-reflection which is also defined by that individual. It allows an individual to be open to other people's identities, which is core to the nursing standard of providing holistic care. Embracing and incorporating cultural humility is essential for creating a comprehensive and individualized plan of care. One of the ways to achieve cultural humility in nursing is to train future faculty to become agents of cultural humility. This also helps to create a pipeline of nurses who have respect and
empathy for the patients they serve. The aims of this presentation include: 1) define cultural humility and its importance to healthcare professionals; 2) explore the intrapersonal, interpersonal, and system levels of cultural humility; 3) provide insight on how to promote cultural humility; 4) reflect on best practices across a variety of healthcare disciplines; and 5) provide suggestions for practice.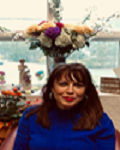 Biography:
Dr. Pasqua Spinelli PhD, PMHNP-BC is a Board Certified Psychiatric Nurse Practitioner. She has completed her PhD from Capella University and BSN and MSN studies from Adelphi University School of Nursing, Garden City, NY. She is the Psychiatric Nurse Practitioner at Mather-Northwell Behavioral Health, New York. She has also has worked as Visiting professor, Sexual Assault Nurse Examiner and Legal Nurse Consultant.
Abstract:
The aim of this evidenced based transformational leadership project was to evaluate the effectiveness of Lavender and Mandarin Essential Oils in decreasing anxiety in the Adolescent/Adult Psychiatric Outpatient Program and Eating Disorders Program.
Method: Retrospective chart review approach was the method used for data collection. The uses of Lavender and Mandarin essential oils were taught to patients during medication education group as a means to decrease anxiety with current treatments. Pre and Post test data was collected on patient's anxiety level before and after group. Monitoring of patient data was collected and charted in the patient's electronic medical record.
Results: In 2018, the overall score for Partial Hospitalization in reducing anxiety in our Nurse Driven groups was 83%. The total number of participants for the study was 680 patients.
Conclusions: The use of Lavender and Mandarin essential oils showed it statistically decreased anxiety dramatically in the psychiatric population.
Keywords: Anxiety, Aromatherapy, Lavender, Mandarin, Nurse-Driven Groups
Sunnybrook Holland Orthopaedic & Arthritic Centre, Canada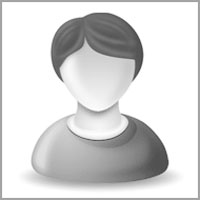 Biography:
Y.Ramlall is affiliated to Sunnybrook Holland Orthopaedic & Arthritic Centre, Canada. He has published many publications in National and International journals.
Abstract:
Objective
The goal of total knee replacement is to improve function and reduce knee pain. The aim of this retrospective chart review was to assess the change in pain intensity from prior to TKR to after TKR at time of discharge from hospital.
Method
Consecutive charts of 595 patients who were discharged from the orthopaedic inpatient setting between January 2014 and July 2014 were reviewed. Data regarding history of pain, pain intensity and opioid use was collected from the pre-surgical information. Post-operative variables collected included analgesics consumed post-operatively, pain intensity on day of discharge and discharge analgesic prescription.
Results
The mean pre-operative pain intensity score was 7/10 (n=473), and the mean pain intensity Score prior to discharge from hospital was 3/10 (n = 548). Four hundred and fifty-six patients had both a pre-operative and pre-discharge pain intensity score documented, for those patients there was a significant change in pain intensity scores from prior to surgery to prior to discharge (p < 0.001). The most common discharge pain related prescriptions included hydromorphone, oxycodone, acetaminophen, and/or celecoxib.
Conclusion
Pain after TKR can be a limiting factor in rehabilitation activities. This retrospective chart review examined the pain intensity scores before and after primary TKR for patients in our facility. We found a significant difference in the pain intensity from before surgery to after surgery. However, further research needs to be conducted to examine the intensity and quality of pain as well as which analgesics patients are consuming after discharge from hospital at 6 weeks and 3 months.
West China School of Nursing, Sichuan University, China

Biography:
Song Wang is a PhD candidate at West China School of Nursing in Sichuan University. Before his PhD candidate, he was a nursing teacher at Bengbu Medical College, Anhui Province, China. His research focuses on chronic disease nursing and cancer care. He has published more than ten papers in reputed Chinese journals.
Abstract:
Background: Exercise has been broadly applied to many cancer patients to improve cancer-related fatigue in recent years. However, its effect remains mixed to date.
Objective: The purpose of this systematic review was to explore the effect of exercise on cancer-related fatigue in patients with prostate cancer, and to provide a theoretical basis for the symptom management of cancer-related fatigue.
Methods: We searched the literature about RCTs and/or CCTs of evaluating the effect of exercise on cancer-related fatigue in patients with prostate cancer from the following databases as of October 31, 2019: Medline, Embase, CINAHL, Cochrane Library, CNKI, and CBM. We also manually searched the reference lists of the retrieved papers to identify potentially relevant studies. Two researchers independently extracted and assessed the relative data from eligible studies. Meta-analysis was performed using RevMan 5.3.5 version software. The scores of cancer-related fatigue were synthesized using the mean difference (MD) and 95% confidence interval (CI). The statistical heterogeneity of the included studies was analyzed by calculating the I2 statistic and applying a χ2 test.
Results: A total of nine RCTs were included in our systematic review. All the included studies had a moderate possibility of risk-of-bias because of low methodological quality. Meta-analysis result showed that compared with the control group, the exercise group had lower average scores of cancer-related fatigue (MD=-3.11, 95%CI [−5.15, −1.07], P=0.003).

Conclusion: Exercise is more effective at reducing the scores of cancer-related fatigue in patients with prostate cancer, which is worth popularizing and applying in hospital and community. Considering the limitations of the included studies, more robust RCTs are needed to further confirm our conclusion
Okan University, Faculty of Health Sciences, Nursing Department, Turkey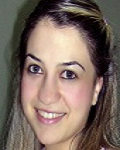 Biography:
Gülzade Uysal has completed her PhD at the age of 31 years from Istanbul University She workd İstanbul Okan University as an associate prof doctor. He has published more than 25 papers in reputed journals and has been serving as an editorial board member of repute.
Abstract:
The research was carried out as a series of controlled randomized experiments to determine the effect of using pacifier and oral sucrose on newborns during echocardiography on parameters and the level of comfort. This research was conducted between September 2018 and May 2019 with newborns (sucrose group =35, pacifier group=35, control group=35) who are appropriate with selection criteria in the Pediatric Cardiology Clinic. The Data were collected using the Neonatal Comfort Behavior Scale and the Neonatal Diagnosis and Follow-up Form. The data were evaluated with the appropriate statistical methods in SPSS 21.0 program.
The newborns who participated in the research as part of the pacifier, sucrose, and control groups were distributed homogeneously and demonstrated no difference in regards to characteristics, physiological parameters previous to the procedure, and the level of comfort (p>0,05). When the intergroup evaluations were analyzed; the newborns who were given sucrose demonstrated a lower average level of respiration, and higher average level of oxygen saturation and comfort during the procedure with respect to those in the pacifier and control groups (p<0,05). After the procedure, the newborns who were given sucrose demonstrated lower average levels of MHR, respiration, and body temperature, and higher average level of oxygen saturation and comfort after the procedure with respect to those in the pacifier and control groups (p<0,05). When the intergroup evaluations were analyzed; newborns who were given sucrose demonstrated higher average levels of MHR during the procedure and lower average levels of body temperature and higher average levels of comfort after the procedure (p<0,05). The newborns who were given pacifiers demonstrated higher levels of MHR and respiration, and low average saturation during the procedure; and higher average level of comfort after the procedure (p<0,05). The newborns in the control group demonstrated higher average levels in MHR and respiration, and lower average level in saturation during the procedure; and lower average level of comfort after the procedure (p<0.05).
According to the results of the research; giving oral sucrose to newborns during echocardiography results in the increase of the level of comfort. While using oral sucrose is a more efficient method than using pacifiers, both non-pharmacological methods are suggestible during non-invasive procedures.
Key Words: Newborn, Echocardiography, Comfort, Pacifier, Sucrose.
Alkwauit Hospital Sana'a- Yemen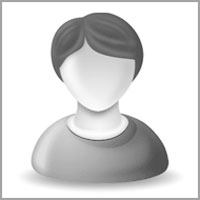 Biography:
Fares Mahdi has completed his Master degree in Community Health Nursing at the age of 31 years from Assiut University – Egypt and I am studying Phd in community health nursing in Assiut univeristy –Faculity of nursing . I am senior case worker and facilitator in Medical access program in Sant Anderw's refugeese services – Egypt . Also First Aid Trainer .
Abstract:
Background: Acute cancer pain has emerged as a leading stressor for patients with cancer in the intensive care unit (ICU).Unrelieved acute pain gives rise to negative physiologic and psychological events that can be detrimental to critically ill patients' health outcomes
Aim of the study: evaluate the impact of educational program about acute cancer pain management on knowledge, attitudes and practice of nurses at intensive care unit.
Subject and methods: Quasi-experimental design was utilized in this study. A convenience sample of 55 ICU nurses 30 were nursing diploma, 17 were technical degree and 8 bachelor degree. The data were collected using tool I Pre/post-test nurses' knowledge and attitudes assessment questionnaire sheet for assessment of nurses' knowledge and attitudes, tool II pre/post observation checklist to assess nurse practices.
Results: The result reveals that the majority of nurses had unsatisfactory total knowledge and attitudes regarding acute cancer pain management pre education program. The mean scores were improved significantly (P=0.001) post education program, also, the majority of nurse's practice were inadequate pre education program; they improved significantly (P=0.001) post education program.
Conclusion: The study concluded that the education program leads to significant improvement in nurse's knowledge attitudes and practices about acute cancer pain management.
Key Words: Educational Program, Acute Cancer Pain, Management, Nurses, Intensive Care Unit.
University of Energy and Natural Resources, Ghana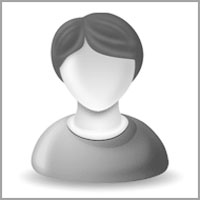 Biography:
Benjamin Osafo Carlis-Paittoo is currently a full-time lecturer at the University of Energy and Natural Resources, Sunyani, Ghana. He is a PhD candidate pursuing Environmental Engineering Management at the same University where he teaches. He has the following qualifications: MA (Environmental Management & Policy); MSc (Economics of Technology & Development); MSc (Disaster Mgt.); MSc Public Health (Health- Services Planning &Management); Certificate in Trauma Evaluation & Management; (American College of Surgeons); Post-Chartered Diploma in Forensic Audit.
Abstract:
The ever fast increasing and poor planning of our cities expose more individuals and groups to natural and human-induced disasters. For an urban settlement to achieve most of its goals, objectives and targets there must be well structured local governance system and high innovative administrative systems. However, there is an increasing Body of Knowledge that seeks to promote how urban and community resilience initiatives are tied to the literature of climate change including vulnerability, sustainability, adaptation, and transition. The main fundamental principle underlying the concept of urban resilience is the ability of a city or urban system and/or subsystems to withstand and cope with a wide array of shocks and stresses while positively adapting and transforming towards sustainability. Although researchers have identified the art of resilience as highly complex adaptive systems, the notion of urban resilience and coping capacity studies are grounded in a diverse array of literatures, which are based on four significant categories: (1) urban ecological resilience; (2) urban hazards and disaster risk reduction initiatives; (3) resilience of urban and regional economies; and (4) promotion of resilience efforts through efficient governance and institutional networks. The paper promotes better understanding of the types of practices and tools that contribute to building sustainable urban resilience, and fairly rigid communities. After briefly describing how urban resilience is understood and studied across these different sets of literature, the review identifies a set of cross-cutting themes and emerging questions towards the study of urban resilience to climate change in the near future.
Keywords- Urban resilience, disaster risk reduction, climate change, local governance, vulnerable communities
School of Nursing and Midwifery, Isfahan University of Medical Sciences, Iran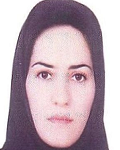 Biography:
Leila Mardanian Dehkordi is a PhD candidate in Nursing and academic member of Isfahan University of Medical Sciences. She has published more than 20 papers in reputed journals and has been serving as reviewer of repute (ie. IJNMR).
Abstract:
The present research conducted with aim to determine the health‑promoting behaviors (HPBs) of public of Isfahan, and study the associations of HPBs with demographic characteristics. In a cross‑sectional study conducted on 369 people without heart disease living in Isfahan, HPBs were assessed using a questionnaire which consists of two parts: personal information and Health‑Promoting Lifestyle Profile II (HPLP‑II). Data were analyzed by t‑test and one‑way analysis of variance. The mean score for overall HPLP‑II (158.30 ± 19.38) indicated the acceptable level of performing HPBs in Isfahan. Physical activity got the lowest score (16.36 ± 5.13), and the highest score was for interpersonal relations (53.16 ± 5.59). There were significant differences on physical activity and interpersonal relation dimensions between males and females (P < 0.05). The mean score of physical activity was highest in single participants (P < 0.05). Mean score of physical activity for people with college education was greater than others (P < 0.05). Overall HPLP‑II and its domains mean scores for people that received education about prevention of cardiovascular disease were greater than others (P < 0.05). Results showed HPBs in people of Isfahan society is acceptable but physical activity is in the worst condition. The role of physical activity in preventing and controlling cardiovascular disease is well established. Therefore, it seems that providing information about physical activity can lead to an improvement of health‑promoting lifestyle. Keywords: Health promotion, healthy lifestyle, heart disease.
School of Nursing and Midwifery, Tehran University of Medical Sciences, Iran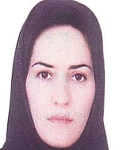 Biography:
Leila Mardanian Dehkordi is a PhD candidate in Nursing at the Nursing and Midwifery School of Tehran University of Medical sciences (TUMS). She are doing a grounded method study that aims to explore the process of transitional care from health care provider to family care giver: Providing model. She has published more than 20 papers in reputed journals and has been serving as reviewer of repute
Abstract:
Transitional care is an indispensable part of hospital discharge plan in order to making sure that patients will receive continues care and safe transfer to home. The aim of this paper is to explain Iranian nurses' experiences in transitional care.
In this study, participants have been selected purposely and data has been collected through deep semi structured interviews. Then data has been analyzed using a qualitative content analysis with an inductive approach.Results revealed two main categories and 4 subcategories that described transitional care: (1) non comprehensive caring system (neglected responsibilities, inharmonic teamwork); (2) unsupportive health care structure (insufficient resources for continued care, missed follow up). Finding showed exclusive image of transitional care in Iran which is insecure and unsupportive. According to this finding designing a comprehensive plan in accordance to Iranian context is vital.
Keywords: Transitional care, nurses' experience, qualitative study, content analysis
Faculty of medicine Nis, SERBIA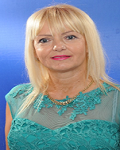 Biography:
Mirjana Marinkovic has completed her PhD in healthcare from University in Kragujevac Faculty of medicine Kragujevac. She is the professor of nursing. She has published about than 20 papers in reputed journals and has been serving as an editorial board member of repute.
Abstract:
Hospital infections are one of the most significant challenges in modern medicine and represent a significant health problem in developed countries and even greater in developing countries. They complicate treatment, increasing the number of hospitalization days and treatment costs, and are often accompanied by fatal outcomes. As they occur during hospitalization, they are certainly an accurate indicator of the quality of work of a healthcare facility.
Today, BI prevention and control programs have become an integral part of daily practice in health care settings. One of the main activities in the modern BI strategy is the implementation of BI surveillance. BI control is defined as the continuous collection (detection and registration), processing, comparison, interpretation and submission of BI data. The primary goal of BI surveillance is their prevention and control.
In the future, the most energy needs to be invested in the prevention and control programs of classical, most common, bacteria-causing BI: urinary tract infections, hospital pneumonias, site operating infections (IOM), and hospital blood infections. Despite modern standards of preoperative preparation, antibiotic prophylaxis, modern anesthetics and surgical techniques, surgical site infections (IOM) remain an integral part of the surgical profession and are a potential threat to all hospitalized patients. Active monitoring of IOM has proven to be a powerful tool for prevention when data have been collected, analyzed and used appropriately. Feedback on the data obtained from epidemiologic surveillance of IOM sent to the surgeon in many studies has been consequently associated with a reduction in infection rates.
Faculty of medicine Nis, SERBIA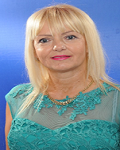 Biography:
Mirjana Marinkovic has completed her PhD in healthcare from University in Kragujevac Faculty of medicine Kragujevac. She is the professor of nursing in Nis Faculty of medicine Nis on University Nis. She has published about than 20 papers in reputed journals and has been serving as an editorial board member of repute.
Abstract:
Breast cancer is the most common malignant tumor in women around the world and it makes up over 20% of all malignancies in the female population. Following the diagnosis and depending on the histopathological finding, radical mastectomy or sparing breast surgery is performed, with the goal of removing cancer tissue and preventing further spread of the disease. In addition to achieving local disease control, the imperative of sparing surgery is to achieve a good cosmetic result and improve the quality of life of a patient with breast cancer.
The focus of this research is the health-related quality of life (QOL) of sparing surgeries patients in relation to patients who underwent radical mastectomy.
Sixty women were interviewed approximately 3 months after breast cancer surgery, during their postoperative trimester check up. The questionnaire that was was used was standardized for this study. It reflected the quality of life in 4 aspects: emotional status, physical functioning, sexual functioning and social functioning.
Compared to radical mastectomy patients, sparing surgery patients have shown better 3-month emotional, physical, sexual and social health scores.
According to the results of the study, it can be suggested that during the planning of surgical oncology treatment, special attention should be paid to specific differences in QoL of women who are subjected to mastectomy or sparing surgery, with the exclusion of other variables that may have a confounding effect.
University of Duhok-college of Nursing, KRG-IRAQ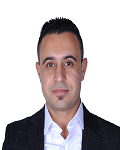 Biography:
I got BSc. In nursing 2005, and MSc. In psychiatric & mental health nursing in 2012. I have 14 years of experience in various branches of nursing, university and international organizations. I worked for 4 years in Intensive Care (CCU, RCU, and ICU), Neuro-surgery operation room, Emergency Surgical Department, and General surgery operation room. In addition, I have 7 years of experience in teaching in the field of psychiatric and mental health nursing and I have supervised many graduate researches for undergraduate students and as a scientific assessment in master's theses. Finally, at the end of this month, I will be having 5 years of service with the International Organization for Migration (IOM) as a part time working supporting refugees and internally displaced people in Iraq and have worked in more than 8 camps in the Psychosocial Support Department, training governmental and non-governmental agencies such primary health care centers, Autism centers, Child and adolescences centers, schools, and local non-governmental organizations.


Abstract:
The relationship of a patient with the doctor has an important role in the delivery of high-quality healthcare. The aim of the present study was to explore and evaluate the impact of sleep severity and fatigue manifestations on patient-doctor relationship. The present study was an analysis of a cross-sectional sample a total of 123 physicians with different specialties and work in various shifts in Iraq. Sleep severity was measured by Athens Insomnia Scale (AIS) in accordance with the International Classification of Diseases (ICD-10) and the multidimensional nature of fatigue was assessed by the Multidimensional Fatigue Symptom Inventory-Short Form (MFSI-SF). Moreover, the doctor-patient relationship was measured by Difficult Doctor-Patient Relationship Questionnaire (DDPRQ-10). Kendall's tau-b was performed for bivariate correlation and MANOVA for predictors of the doctor-patient relationship. Findings: Of the total 123 physicians participated in this study, close to half of them (45.5%) were insomniacs. The total fatigue score was 9.46; general fatigue (5.84 of 24); physical fatigue (5.15 of 24); emotional fatigue (6.04 of 24); mental fatigue (5.45 of 24); and vigor (12.98 of 24). The doctors felt irritation in their communication with patients slightly (2.33); had dysphoria moderately (3.37); had slight compliance with their communication (1.71), and considered self-destructive patient slightly (1.97). The multivariate analysis showed that mental fatigue is the predictor of dysphoria in clinicians' communication with their patients. In addition, in interactive effects, the study showed that general and physical fatigue, night shift increased working hours in the public sector are predictors of initiating patient; similarly, an increased working hrs. in the public sector was the predictor of having less compliance in their relationship with patients in clinicians. Conclusion & Significance: The study showed that the fatigue in an indirect way has negative impacts on the patient-doctor relationship.