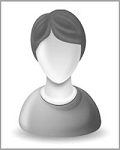 University of Miami, USA
Title: Efficiency in IVF LAB is in simplicity and consistency
Biography
Biography: Avisa Asemi
Abstract
In vitro fertilization, popularly referred to as IVF, has attracted the attention of the public since its introduction in 1978. Today assisted reproductive technology (ART) is available throughout most of the civilized world, and the practice is largely different from that used during the early days.
The birth of Louise Brown in 1978 was the culmination of decades of scientific research in reproductive medicine. Since then, an abundance of breakthroughs in both clinical medicine and basic science have allowed increasing numbers of infertile couples the chance to have a baby. I started working in IVf lab 20 years ago.Since then, I have worked in several laboratories in three different countries as an operational Lab director and senior embryologists while the innovation and refinements in technology took placed, which led me to experience the different ways of running a successful IVF lab. By working in very different labs: the most busiest one with 500 cases annually, private with 200 case and academic IVF lab, I learnt one important aspect, the success is in
keeping the procedures for each patient simple and straight forward. Furthermore, consistency in each process for each patient is a key to success. Efficiency in IVF lab highly depends on advanced technologies and embryologists expertise, therefore, in this perspective keeping a records of procedures, QC, QA, QM statistics in very simple way retain IVF lab in their optimum performance. This simplicity and consistency help a lab director to see the issues clearly and track back the problem more effectively which may
effect the results.